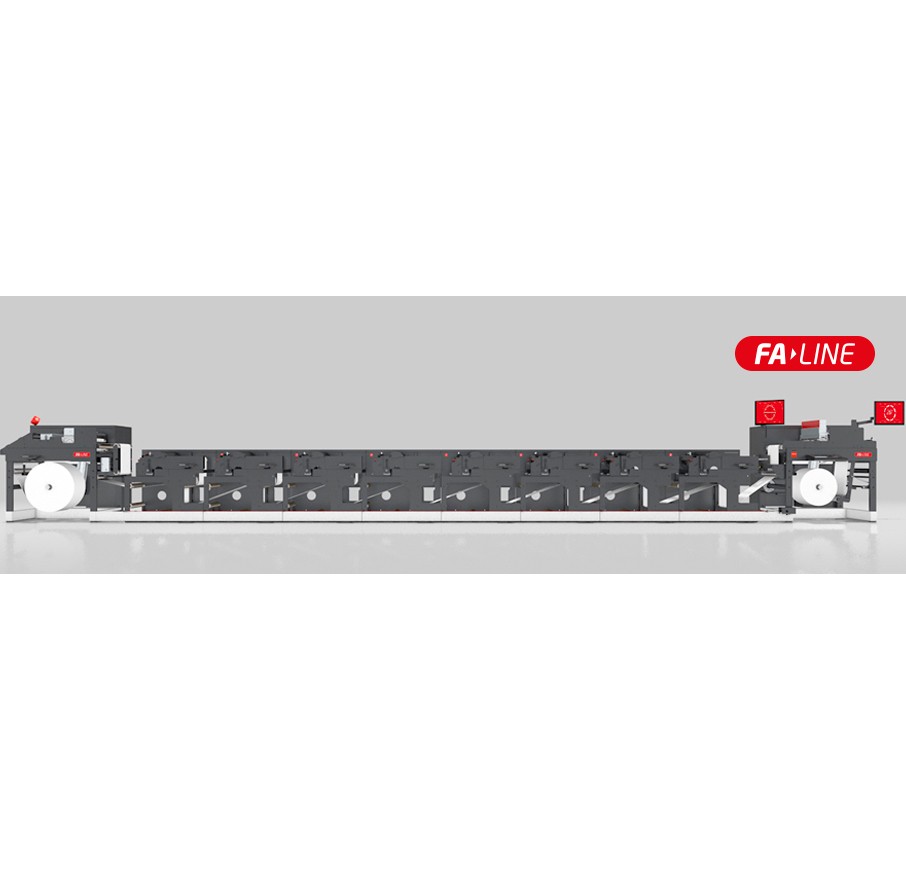 Manufacturer
Nilpeter
Your Flexo Line for Wider Web Flexible Packaging
The FA-26 is built for value-added short run flexible packaging and labels. All inline. The robust unit construction, compact footprint, and landscape design ensure optimum register and consistent high print quality at all speeds.
Designed to print with water-based and solvent inks, with UV, LED, and E-beam processes – in any combination, the FA-26 is a game-changer in short run flexible packaging. From pouches and sachets, to wrap-arounds, shrink sleeves, labels, and more.
The FA-26 is fully sleeve-based, both for anilox and plate roll, with a closed ink chamber system. This construction, combined with the new landscape design, ensures high-quality printing and unique production performance. The FA-26 handles a wide range of flexible substrates, and of course, all standard self-adhesive label materials.
Create Your Own Versatility
The FA-26 is prepared for all Nilpeter value-adding units, OEM-auxiliaries, and with multiple drying and curing options. The innovative landscape design enables unmatched customization opportunities, allowing you to configure the FA-26 to meet varying printing requirements.
With the FA-26 special features, flexible drying and curing solutions, the printer can pursue new market opportunities in wider web product packaging, while saving tooling costs, production time, and floor space.
Contact your local Nilpeter representative for more information and sales material.